Henna Designs in Philadelphia
By: Luke Bosco
Information
Henna is an all-natural paste that temporarily stains the skin, often for wedding celebrations, festive occasions or simply just to test out that tattoo you were thinking about getting! Completely safe for all ages and skin types!
There are two types of henna:
Mehndi – (Traditional brown henna)- Made from and all natural mixture of ground-up henna leaves, tea tree oil, lemon, and water. Henna mixture is made fresh on premise. The results are dark brownish-red and last 1-2 weeks!
Jagua (Black Ink)- Made from an extract of the fruit, Genipa Americana, also known as Jagua. The results are very dark blue/ black, lasts 4-5 weeks, and costs $10 more.
Tips
1. To protect your tattoo, cover with a thin layer of Vaseline before showering, or entering a pool.
2. Avoid tight clothing that will wear away at the tattoo overtime.
3. The longer the paste is on the skin, the darker the tattoo will appear.
4. To enhance the appearance of the tattoo, lightly re-wet the dry paste with lemon or tea tree oil, while dry henna is still on the skin.
Pricing
Pricing is based on size and detail. Add an additional $10 for Jagua.
Small $10+
Medium $25+
Large $35+
Hand Henna $25-$35
Half Sleeves
$60
Full Sleeves $100
Crowns $70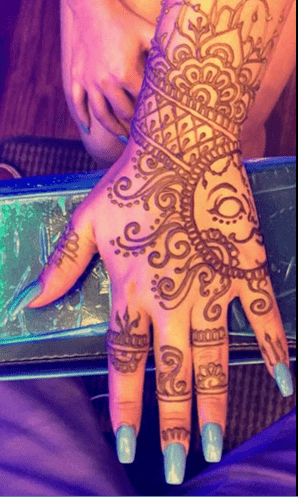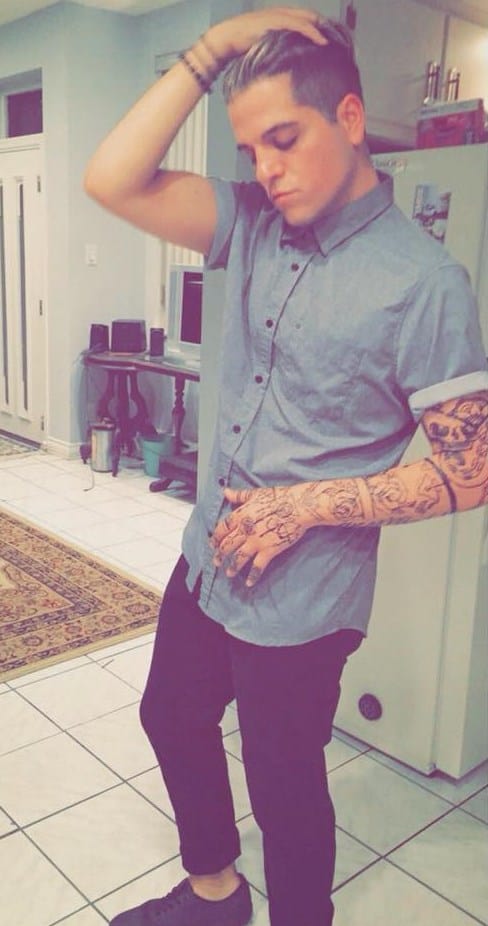 Aftercare Instructions
Mehndi
1. Brown Henna takes about 15-20 minutes to dry.
2. The paste will begin to harden and flake off. Do not touch it during this stage!!
3. After about 2-3 hours, you may gently take the remaining paste off with warm soap and water.
4. The color will be a light orange color at first. Don't worry! It takes 24 hours to fully darken!
Jagua
1. Black Henna takes about 15-20 minutes to dry.
2. The paste will flatten on to your skin and begin to peel up. Do not touch during this stage!!
3. After 3-4 hours, you may gently take off the remaining paste with warm soap and water.
4. The color underneath will be a VERY light grey. But don't worry! It takes about 24 hours